Massive free ATM network
GoBank has a network of more than 40,000 free ATMs. Compare that to some of the biggest banks in the U.S. Find a free ATMs nearby when you need it with the help of our app.
Open an Account
For ATM withdrawals made outside of the GoBank ATM network, a $2.50 fee will apply. Plus any fee the ATM owner may assess. But why pay when you can find a free one nearby?
Deposit cash for free at any Walmart®
Make cash deposits exclusively at any neighborhood Walmart for no charge. Just give the cashier your card and ask to have money added to your account. Keep money in your account so you're always ready to pay bills, shop online or send money when you need to. Find a Walmart
Not available in VT.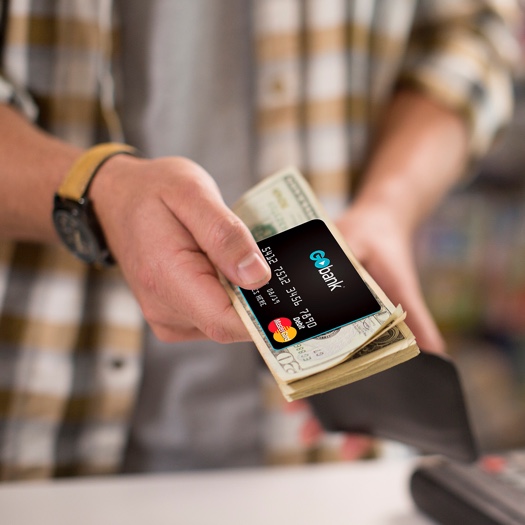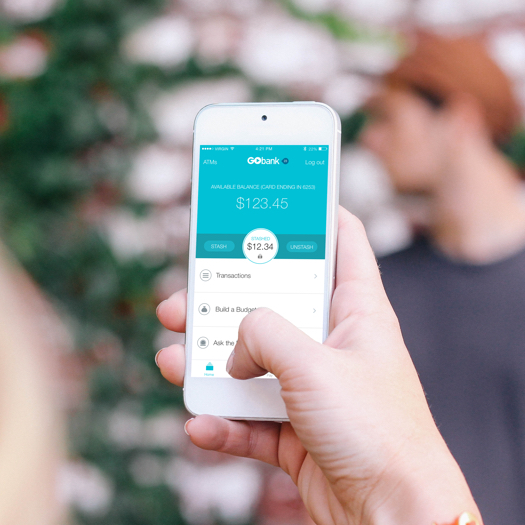 Set up a budget on GoBank
Build a budget in our app based on your monthly expenses and income. Set up reminders so you're alerted about expenses and income. Then, adjust your budget as necessary. Plan for a better tomorrow!

Have questions? Check out our build a budget FAQs.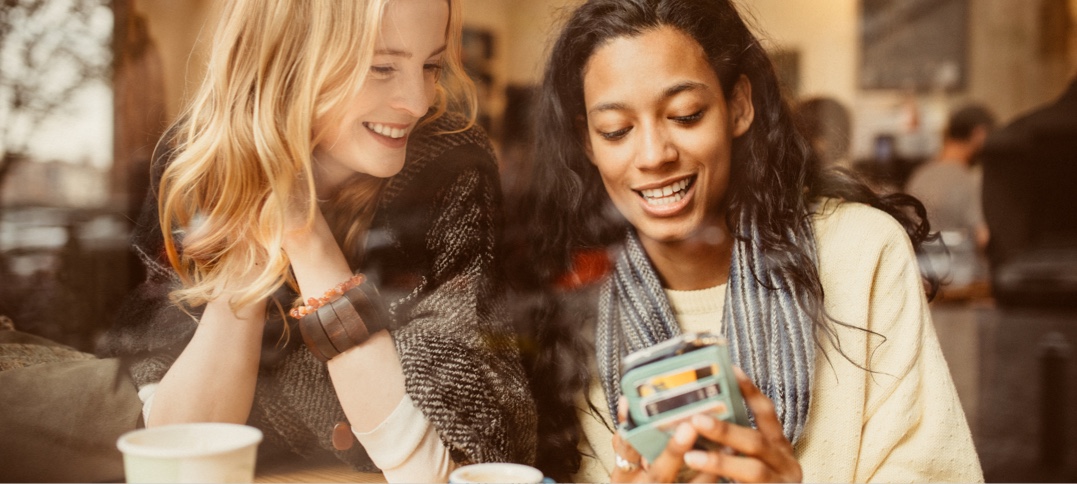 Send or receive money online in minutes
Move money fast with just a few taps
Quickly send or receive money online or through our award-winning mobile app. You can send money from your GoBank card to a friend's or family member's GoBank card easily. Send or receive money with a neighbor or someone across the country.