Deposit cash for free at any Walmart® register
Keep money in your account so you're always ready to pay bills, shop online or send money when you need to. Deposit cash for free exclusively at any Walmart register.Find a Walmart
Limits apply. Successful identity verification required to use this feature. Not available in VT.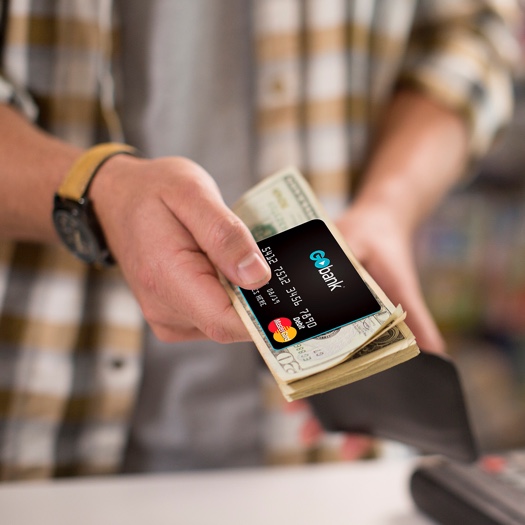 Reload @ the Register™
Deposit cash on your GoBank debit card for just $4.95 or less at participating retailers. Just ask the cashier to add cash directly to your card at the register. Limits apply.
Left your card at home? Want to deposit to a friend's card? MoneyPak makes it easy to deposit cash on your schedule
Why MoneyPak?
• Deposit up to $500 for a flat fee of $5.95 at thousands of stores nationwide
• Add cash to a card later if you forgot to bring it with you
• Reload even faster next time by storing up to 3 of your favorite cards


Find a MoneyPak
Limits apply. Not a bank account. Treat it like cash until funds are successfully loaded.