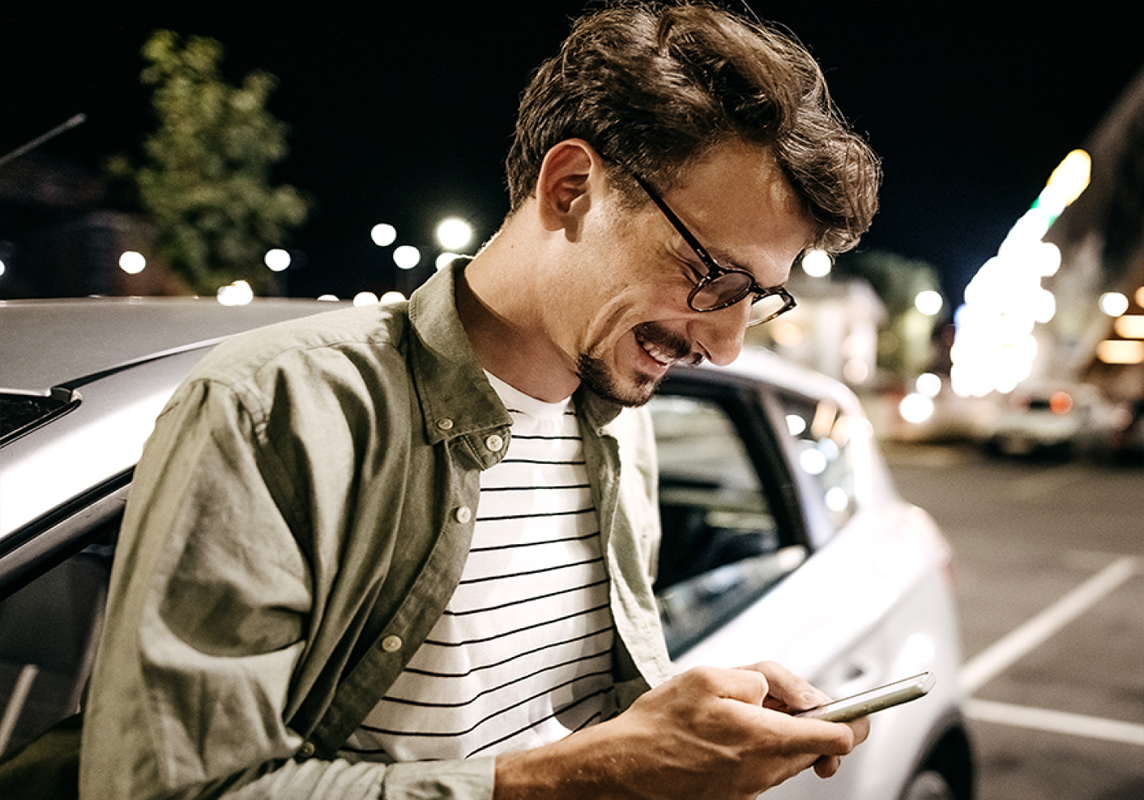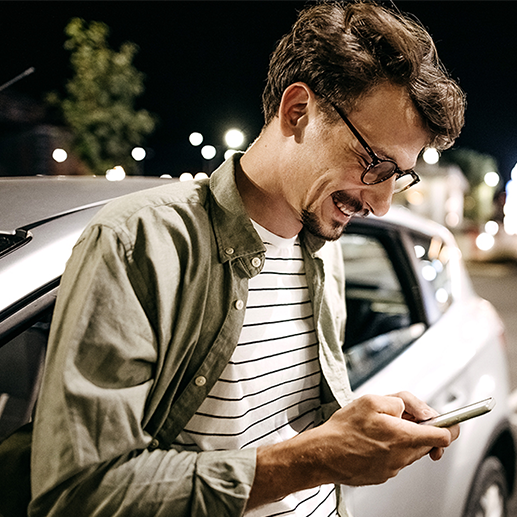 Uber Debit Card Account Updates and GoBank Debit Card Benefits
We have made some updates to your Uber Debit Card. As of January 1, 2023, your Uber Debit Card account will become a GoBank Debit Card account. Here is what's changing:
Instant Pay
Free cashouts will be discontinued and a $0.85 fee will be charged to your account for Instant Pay transactions.
Cash Back
Cash back rewards will no longer be offered, including 1% on all spend, 3% on Exxon and 10% on Advance Auto. Eligible transactions made on or before December 31, 2022 at 11:59:59 pm PST will still earn cash back.
Backup Balance
Backup Balance will no longer be offered. Please make sure to pay any outstanding balance by January 1, 2023.
Monthly Membership Fee
$8.95 Monthly Membership Fee per monthly billing cycle. Monthly Membership Fee will be waived in any monthly billing cycle in which your account receives payroll or government direct deposits totaling at least $500.
ACH Out
ACH Out will no longer be offered.
Teller Cash Withdrawal Fee
Fee will change from $2.50 to $3.00.
Card Replacement Fee
Regular Delivery Replacement Card Fee (for Lost, Stolen or Damaged Card) is $5.00.
ATM Updates
In-Network ATM Withdrawal:
For Cards registered before December 1, 2021:
4 free per calendar month, $3.00 per transaction thereafter.
For Cards registered on or after December 1, 2021: $0
In-Network refers to all ATMs in our network that are surcharge-free. To find an in-network ATM, check our Website or Mobile App.
Out-of-Network ATM Withdrawal
Changing from $2.50 to $3.00
We will also be sending you a new GoBank Debit Card that will replace your existing Uber Debit Card. We will let you know when it's on the way. In the meantime, you may continue to use your Uber Debit Card until you receive and activate your GoBank Debit Card.

Click here to view the GoBank Deposit Account Agreement.
With your GoBank Debit Card account, you can still take advantage of all these great features and benefits:
Early Direct Deposit
Get your pay up to 2 days before payday! Get your government benefits up to 4 days before benefits day!1
Deposit cash nationwide
Deposit cash to your card at over 90,000 participating retailers nationwide. Simply ask the cashier to deposit cash directly to your card at the register. Within minutes, your funds will be available in your account.1,2
Find a reload location
Pay bills online with GoBank
Pay who you need to, when you need to, online or through our award-winning mobile app! Pay rent or any bill with our online checkbook. Set up one-time or recurring payments. We'll even send a paper check for free, if necessary.1,2,3
Send or receive money online in minutes
Quickly send or receive money online or through our award-winning mobile app. You can send money from your GoBank card to a friend's or family member's GoBank card easily.1,2,3
Deposit checks while on the go
With GoBank, depositing a check is as easy as snapping a few pics on your smartphone! Skip a trip to the ATM, avoid long check cashing teller lines and say goodbye to check cashing fees.1,2,3
Money Vault
Stash money away for a rainy day. Put some money in the Vault for safe keeping. Just move the money out of the Vault and back into your available balance when you're ready to use it.1,2,3,4
Have an Uber Debit Card that you haven't activated yet?
Have an Uber Debit Card that you haven't activated yet? If you haven't previously activated your Uber Debit Card, you can no longer do so and will also not be receiving a new GoBank debit card. Please make sure to destroy your current Uber Debit Card. We do invite you to open a new account with GO2bankTM, the ultimate mobile bank account. Learn more at GO2bank.com
Opening a new account takes just minutes. With GO2bank you can enjoy even more banking features like:
Up to $200 in overdraft protection with eligible direct deposits5
Up to 7% instant cash back on eGift Cards through the app6
High-yield savings account
Easy ways to build or repair your credit
Open a GO2bank account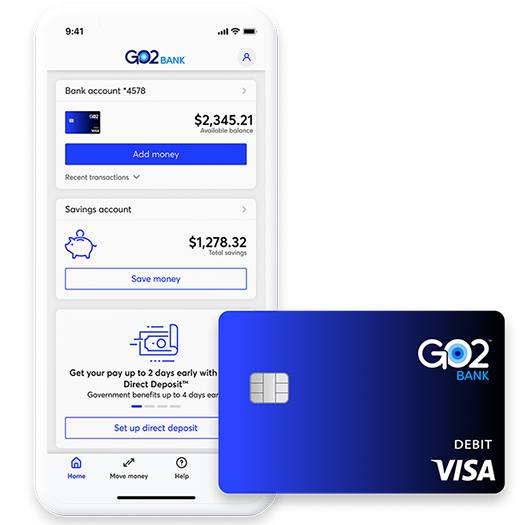 1 Early direct deposit availability depends on payor type, timing, payment instructions, and bank fraud prevention measures. As such, early direct deposit availability may vary from pay period to pay period. The name and Social Security number on file with your employer or benefits provider must match your Green Dot account to prevent fraud restrictions on the account.

2 See app for participating retailers. Active personalized card required. Limits apply.

3 Active personalized card required. Limits apply.

4 Money in the Vault cannot be spent on purchases or cash withdrawals and does not earn interest. Card balance limits apply.

5 Opt-in required. Account must be in good standing and chip-enabled debit card activated to opt in. Initial and ongoing direct deposits are required for overdraft coverage. Additional criteria may apply which can affect your eligibility and your overdraft coverage. Overdrafts are paid at our discretion. Overdraft fees may cause your account to be overdrawn by an amount that is greater than your overdraft coverage. A $15 fee may apply to each eligible purchase transaction that brings your account negative. Balance must be brought to at least $0 within 24 hours of authorization of the first transaction that overdraws your account to avoid a fee. Learn more.

6 Activated, chip-enabled debit card required to purchase eGift Cards. Active GO2bank account required to receive eGift Cards. eGift Card merchants subject to change.

The Uber MasterCard is issued by Green Dot Bank, Member FDIC, pursuant to a license by MasterCard International Inc. Mastercard and the circles design are registered trademarks of Mastercard International Incorporated. The Uber Visa Debit Card is issued by Green Dot Bank, Member FDIC, pursuant to a license from Visa U.S.A., Inc. Visa is a registered trademark of Visa International Service Association. Green Dot Bank also operates under the following registered trade names: GO2bank, GoBank and Bonneville Bank. All of these registered trade names are used by, and refer to, a single FDIC-insured bank, Green Dot Bank. Deposits under any of these names are deposits with Green Dot Bank and are aggregated for deposit insurance coverage.