Loved GoBank?
Meet GO2bank
All the things you love about being in the GoBank family, plus more, now available with GO2bank.
Visit GO2bank.com to learn more.
Open an account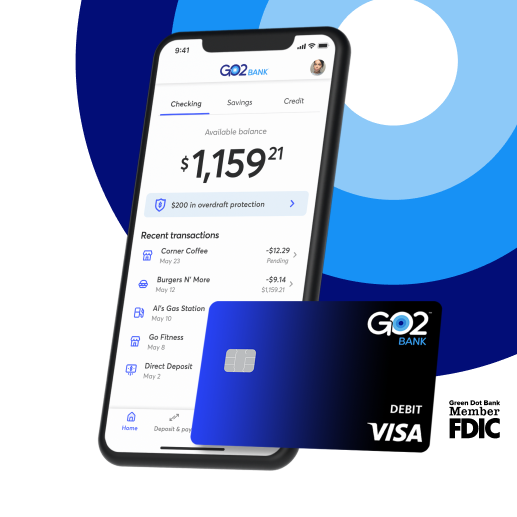 5 grand prize winners get $1,000 + 170 other $100 winners this Spring!
Enter for a chance to win by making a qualifying deposit of $100 or more to your Green Dot account from 3/26/19 – 7/23/19. Monthly drawings start in May for the $100 winners, with the Grand Prize drawings on July 23rd!
Learn More
Don't have a GoBank account? Open a new account
*NO PURCHASE NECESSARY. Sweepstakes ends 7/23/19. Must be a resident of the 50 U.S. states (excl VT) or DC & 18 or older to enter. Subject to Official Rules. Void where prohibited. Deposit has to post to the account by midnight on the 7/23/19. Green Dot Corporation is the official sponsor of this sweepstakes.
Limits apply. Personalized debit card required for some features.
*Direct Deposit early availability depends on timing of payor's payment instructions and fraud prevention restrictions may apply.
As such, the availability or timing of early direct deposit may vary from pay period to pay period.
**See app for free ATM locations. 4 free withdrawals per calendar month, $3.00 per withdrawal thereafter. $3 for out-of-network withdrawals and $.50 for balance inquiries, plus any fee the ATM owner may charge. Limits apply.
***Fee of up to $4.95 may apply.
Monthly Fee Waiver
When you sign up for Direct Deposit and have a monthly payroll or government benefits deposit totaling at least $500, we'll waive the monthly fee of $8.95 for your card account!
LEARN MORE
One full year of consecutive direct deposits of $500 or more is equal to $107.40 in savings!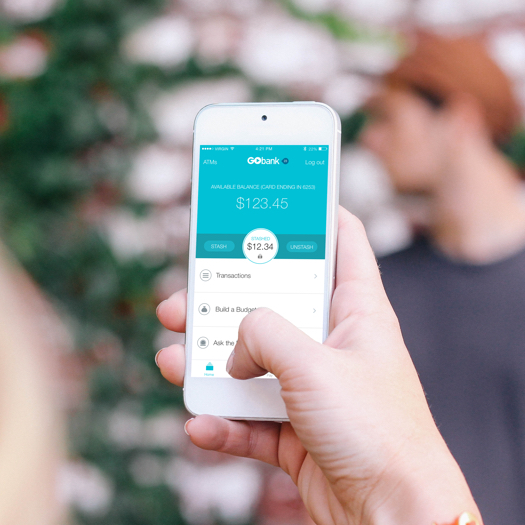 GoBank makes budgeting easier!
GoBank provides tools to help you build a budget and stick to it. Get real budgeting advice from our Fortune Teller. Stash some cash in the Vault for safe keeping. Plan for a better tomorrow!

Have questions? Check out our build a budget FAQs.